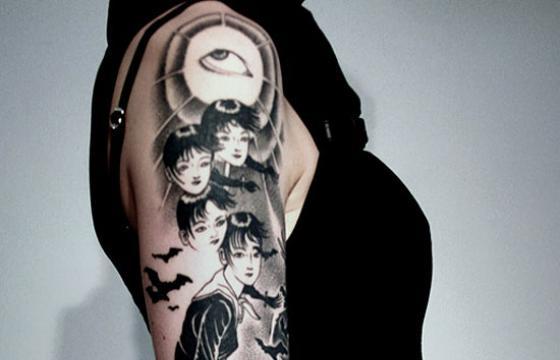 Tattoo // Wednesday, October 24, 2012
Suehiro Maruo superfan tattoo based on images from a number of Suehiro Maruo works, including panels from The Laughing Vampire and illustration work featured in his Maruograph art books. The tattoo artist  for this piece was the talented Piotrek Taton at Good Times in London.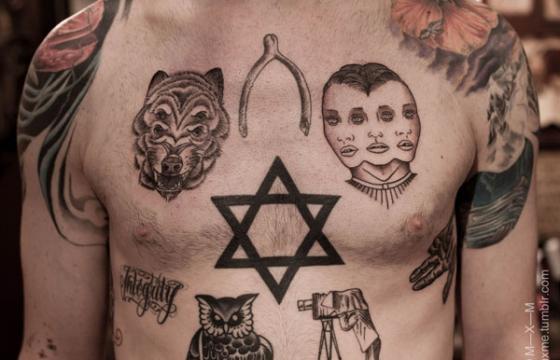 Tattoo // Friday, October 19, 2012
The talents of blackscale tattooist M-X-M can be seen across the board of his work. Drawing inspiration from  all sorts of iconic, traditional and historical imagery- his hand at tattooing is bold, heavy, simple and strongly image based. He can be found tattooing at tattooing at: Sacred Yantra Tattoo in Lausanne, CH, East River Tattoo in Brooklyn and Shangri-La in London.