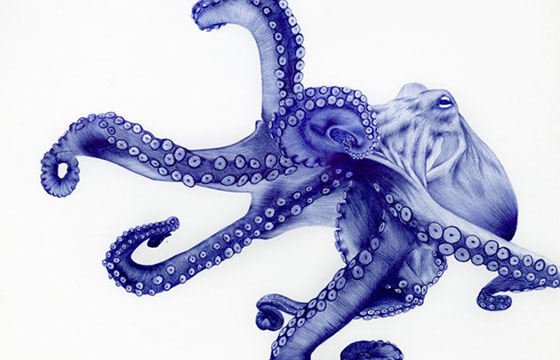 Illustration // Wednesday, October 16, 2013
A lot of credit is given to those artists that can bring out the beauty of working with a writing tool that is better known for writing on legal pads and correcting mid-term papers. That's why the animal Bic Pen portraits that Sarah Esteie creates are so amazing to gaze at...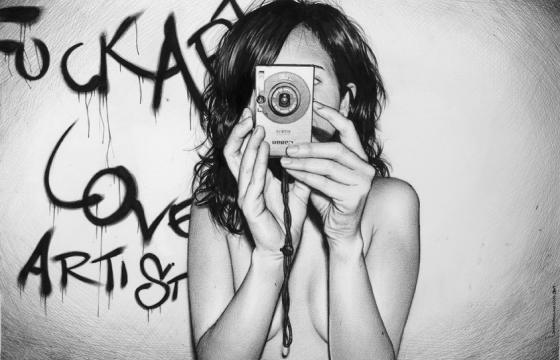 Juxtapoz // Friday, March 09, 2012
We just stumbled across the works of Juan Francisco Casas, a Spanish artist who creates these fantastic nude/sex scene'd drawings with only a Bic pen. Casas captures his models in a consistent backdrop: bed, showers, or taking pictures... you get our point here, there is going to be some nudity in these drawings. Just enjoy the skill, if you will.