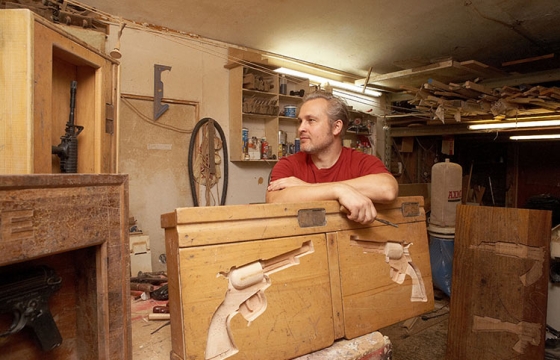 Juxtapoz // Thursday, April 09, 2015
Coming in April 2015, Ben Turnbull, who describes his work as "Angry Pop", will open a new solo show at Stolenspace in London, "Smells Like Teen Spirit (American History X - Volume II)". The show expands upon Turnbull's works of guns and weapons carved into old school desks. Today we have a preview of the works that will be in the show... opening April 17, 2015.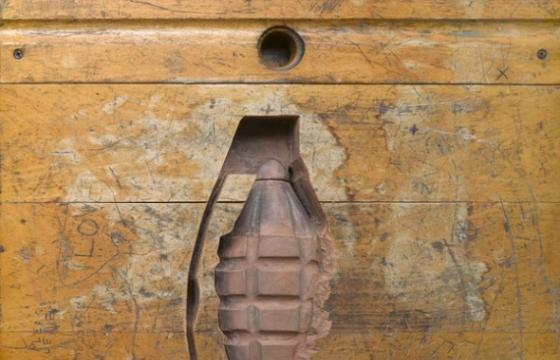 Juxtapoz // Friday, August 19, 2011
These school desk carvings by Ben Turnbull are far better than anything we ever carved in our desks in the 5th grade. We could barely get our initials into those 1960's desks that our school district kept recycling. The idea of taking childhood memories and masking them with a darker reality is quite interesting, and done well here.