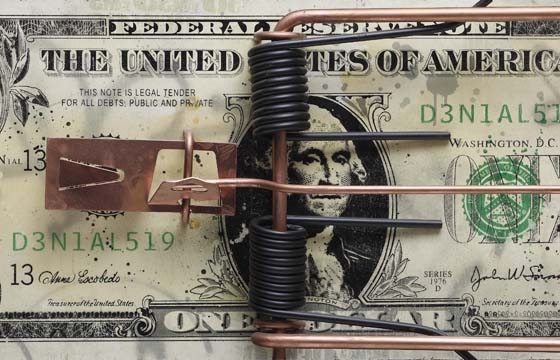 Juxtapoz // Monday, October 07, 2013
Looking forward to this exhibition with our friends at Inner State in Detroit. Canadian artist Denial and Australian artist Ben Frost will be showing in Company of Thieves, a group show of sorts with both artists exploring both appropriation and common everyday visuals that we see in society. Those money pieces all ready jump off as pretty great...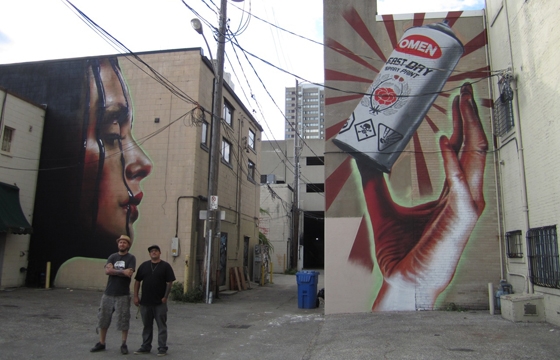 Street Art // Wednesday, August 21, 2013
"Free 4 All Walls" in Windsor, Canada is a project aimed at utilizing vacant space in Windsor for large-scale murals and art installations, transforming previously unused space into more vibrant and engaging environments. Artists involved in this ongoing project include Nychos, Bask, Ben Frost, Denial, Omen, Elicser, Xray, Buff Monster, High 5, Persue, Nekoes, Above, and several others yet to be confirmed. Here we sample some of the murals by Denial and others that have been completed thus far. Watch a timelapse after the jump!