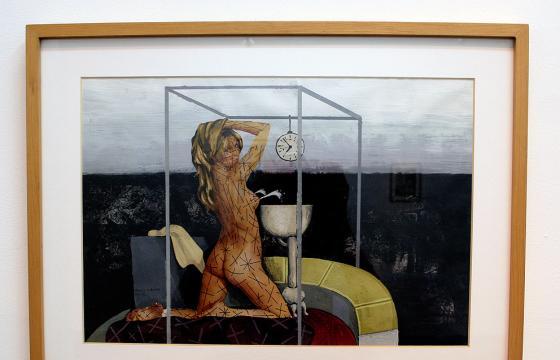 Juxtapoz // Tuesday, April 17, 2012
One of our favorite South American artists, Chile's BascoVazko, just opened a new exhibition at Galeria AFA in Santiago, entitled No tenemos donde ir (We Have Nowhere To Go). He sent us a few images of the work in the show and exhibition shots, and there are some real standout works, some of the best we have seen from the artist.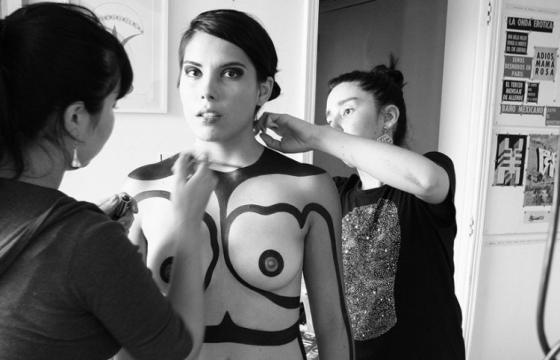 Juxtapoz // Thursday, March 31, 2011
Featured in our August 2010 issue, Chilean artist Basco Vazko has teamed up with his girlfriend and photographer, Paloma Palomino for a new project titled, "Aymara, Valeria, Camila & Melina." The project aimed to emphasize the female body and accented shapes through Basco's black paint work on the bodies themselves. More looks of the finished products after the jump . . . Perhaps NSFW . . .