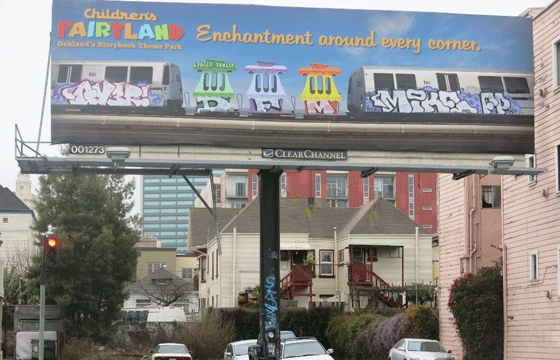 Graffiti // Sunday, February 16, 2014
Around every corner you're sure to see a piece by Gyer or Mike. These dudes are crushing Oakland right now and they did an awesome job manipulating this Bart train billboard to their advantage.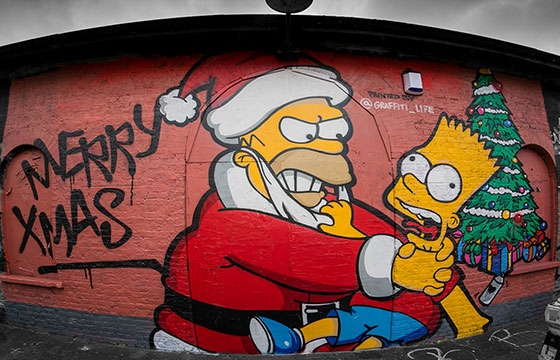 Street Art // Wednesday, December 25, 2013
Disregard those dark visions of strangling your relatives and friends. Just stick to the hugs! Merry Christmas and Happy Holidays!