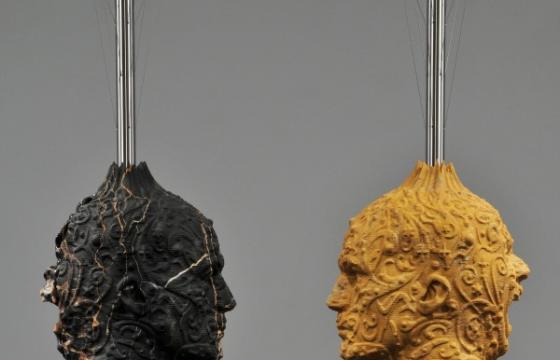 Juxtapoz // Friday, May 18, 2012
Barry X Ball, who has been working in reinterpreting classic sculpture for over 30 years, just had aninstallation at Nathalie Obadia in Paris, called Matthew Barney / Barry X Ball Dual-Dual Portrait. The room featured a "a Janus-like double portrait of Barry X Ball and fellow artist Matthew Barney," carved in stone, staring at each other in a gold and black color scheme.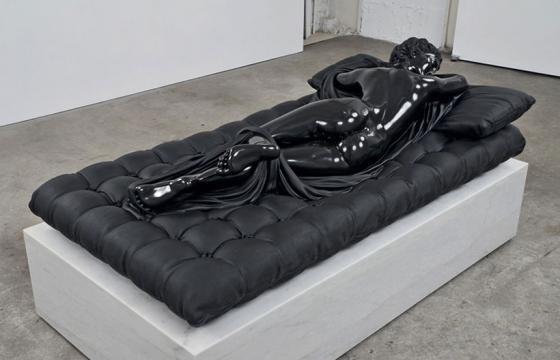 Juxtapoz // Tuesday, February 07, 2012
Looking through some morning art news and sites, we came across this incredible Sleeping Hermaphrodite sculpture by NY-based Barry X Ball, a 68-1/8 x 35-1/2 sculpture made of Belgian black marble. The way Ball captures the ruffle of the sheet and the cushion are quite stunning in our book.