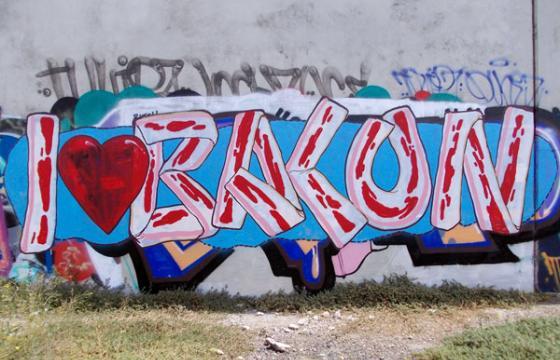 Graffiti // Thursday, October 18, 2012
Bacon on anything is a sure sign of success in the food department. The cured meat has broken many vegetarians eating habits, including my own. Bacon for president! Australian graffiti writer, Lush, is obviously a fan.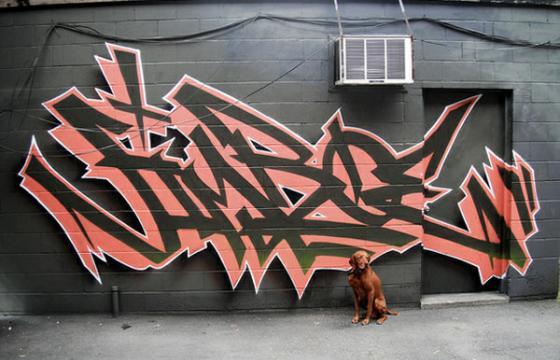 Graffiti // Wednesday, June 13, 2012
This Jimboe piece painted by Bacon looks like a giant cut out that was glued to the wall.  It's floatinggggg.