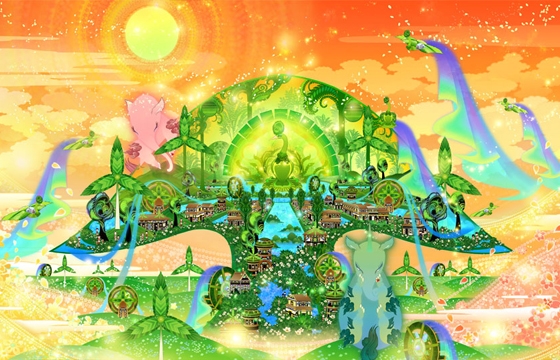 Juxtapoz // Tuesday, April 01, 2014
Currently located in Seto-shi, Aichi, Japan, artist Aya Kato's works present a fantastical world of divine palaces set in lustrous skies, dripping with rich, glowing colors and filled with spectacular creatures and flowing landscapes. Her luminous illustrations attempt to access the most mystical parts of the human imagination, not only to resonate with the eye but with the heart as well. Influenced by art nouveau artists such as Aubrey Beardsley, Kato's work is other-worldly in its presentation, and possess an unmistakably blissful sensibility.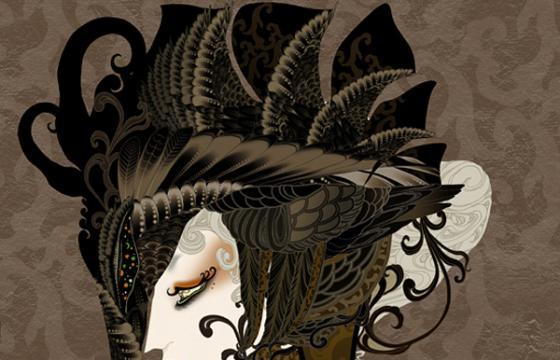 Illustration // Tuesday, December 20, 2011
Aya Kato is a Japanese illustrator whose ornate and highly stylized re-imaginings of Japanese history and myths have been featured in a variety of magazines, such as Beautiful/Decay and NYLON Japan, as well as in numerous exhibitions around the world, including the US, the UK, Brazil, Spain, and Romania.