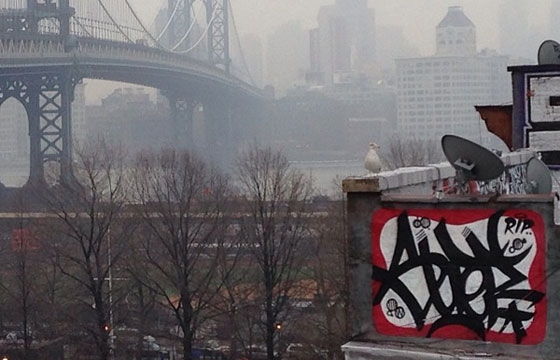 Graffiti // Monday, January 20, 2014
One of the most standout, refined handstyles in New York is arguably Sure RIP. His chiseled tip tags on stickers (almost always accompanied with Faust) were consistently precise and clean. This very oversized Sure sticker was recently painted on a rooftop by Dceve in close proximity to the Brooklyn Bridge.
Graffiti // Friday, January 17, 2014
Every Friday we feature someone old or new, traditional or unconventional, active or not, and so on. This week's spotlight is on Sure.