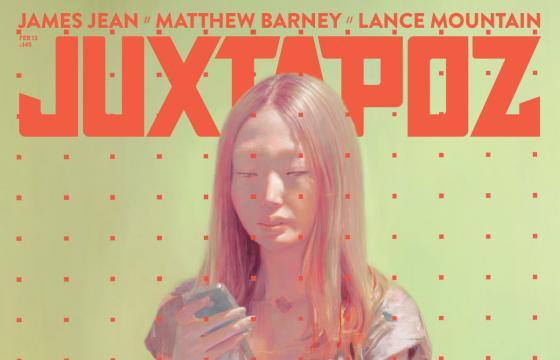 Juxtapoz // Monday, January 07, 2013
Today, we announce our February 2013 issue, featuring our old friend James Jean, who is set to open a new body of work at Jack Tilton Gallery in NYC on January 9, 2013. February 2013 also features our very special (and limited edition cover, more on that tomorrow) project with famed artist Matthew Barney and skateboard legend Lance Mountain. We document Mountain's ride on a Barney-designed skate deck (part of the Drawing Restraint 19 series), at the Ride It Sculpture Park in Detroit as part of Juxtapoz ongoing collaboration with Power House Productions.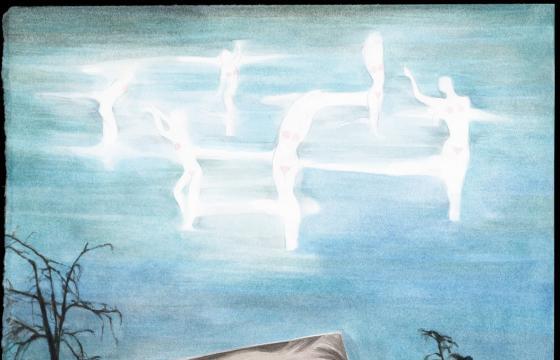 Juxtapoz // Monday, September 10, 2012
This past weekend, we checked out the book/10" collaborative project between artist Ashley Macomber and musician/actor/artist Bonnie "Prince" Billy, Afternoon, and found a lot of the paintings by Macomber included in the book/10" to fantastic. The artist is part of a new show, Wild Thing, opening at See Line Gallery in West Hollywood on September 19. See the show, get the book.