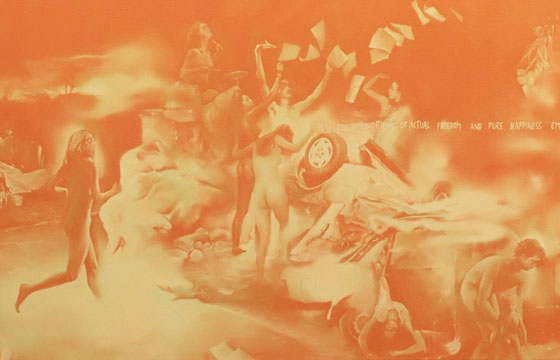 Juxtapoz // Wednesday, March 12, 2014
The Austrians are coming to Torrance. We have always been huge fans of the duo, following their careers and watching them as they have explored different mediums and approaches to what we always felt was a love for psychedelia and counter-culture activities. Now, Asgar/Gabriel will open "Armed with Fever and Good Health" at the Torrance Art Museum on March 29, 2014.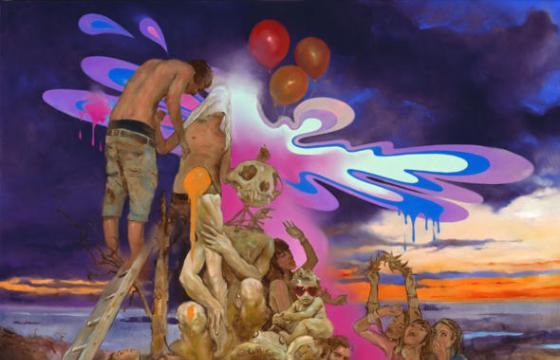 Juxtapoz // Wednesday, November 21, 2012
Austria-based duo Asgar/Gabriel, who create very large format paintings of the zombie apocalypse meets summer of love youth orgy meets a yet-to-be-titled revolution, opens a new body of work, We Are Hungry, In Fact Very Hungry, at Galerie Hilger in Vienna tonight, November 21. The show features new works on canvas, and various mixed-media installation works on cardboard. And we think this is the best title for a show you can possibly have.