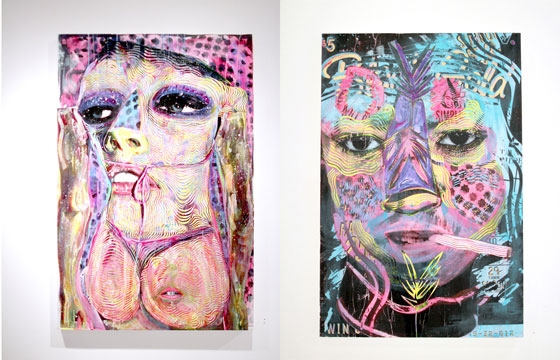 Street Art // Thursday, September 19, 2013
Last weekend, Brooklyn-based surrealist artist, Judith Supine, opened a solo exhibition entitled "Thanks for Nothing" at Known Gallery in Los Angeles. Initially, the artist captured people's attention with his unique standout work illegally placed in the streets of Brooklyn, but now Supine primarily focuses on creating work intended for indoor viewing. Working in various mediums surrounding collage, this exhibition plays on a number of themes including death, BDSM and fetishisms. On display are over eighty original miniatures along with six large-scale paintings. Here are some photos of what was shown and be sure to check it out through September 28, 2013.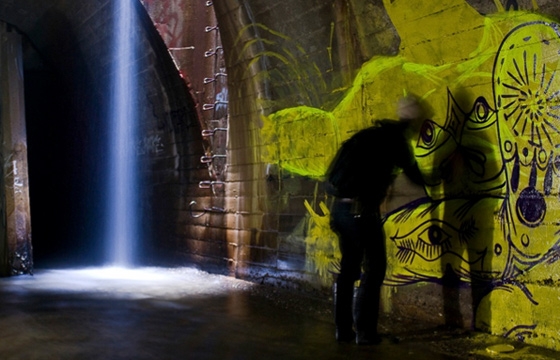 Graffiti // Thursday, September 05, 2013
The Saturday, September 7th, 2013, Art Primo SF will host a new show featuring the photography of Walter Yetman entitled "Tunnel Vision: The Graffiti Tunnels of Eastbay." The work displayed will explore the grimy world of underground tunnels and water runoffs in the East Bay of California. The show runs from Sept 7th - Sept 29, 2013.