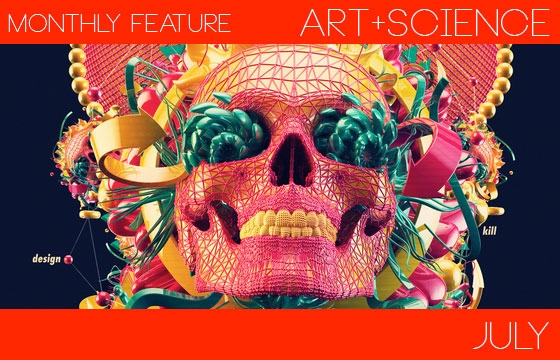 Illustration // Monday, July 29, 2013
Self-taught artist Antoni Tudisco may be only 21 years old, but his facility and artistry belie his young age, showing an extraordinary capacity for craftsmanship and innovation. Having mastered the Adobe Suite and 3D illustration entirely on his own, Tudisco has been sought after by major companies such as MTV, Coca-Cola, Louis Vuitton, and Nestle for his intricate and sleek digital work. Skulls and organs feature heavily in his illustrations, lending an almost clinical detachment to his otherwise chaotic pieces, in turn grounding them in a contemporary style that is very current and in demand in the mainstream pop art scene.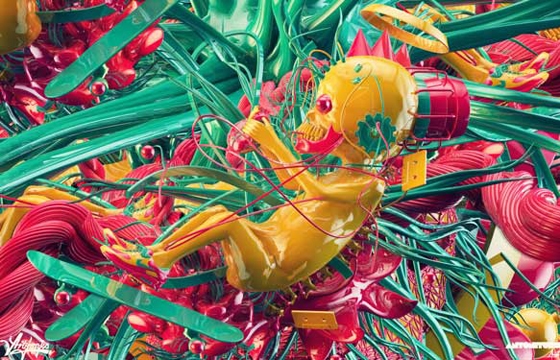 Juxtapoz // Thursday, May 09, 2013
This morning we take a look at the digital art of a young graphic designer and illustrator from Germany, Antoni Tudisco. Only 21, Antoni has worked for Nike, Vans, Nestle, Coca-Cola, Reebok and MTV.