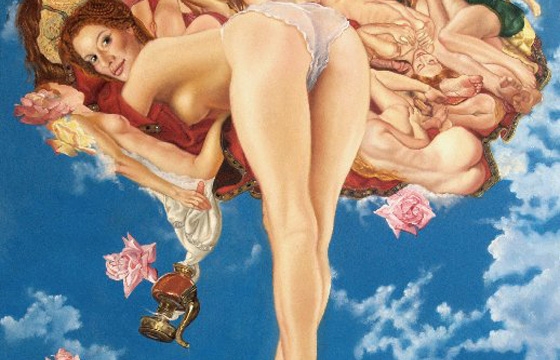 Erotica // Wednesday, April 30, 2014
"Painting is closely akin to making love. Masterpieces come from intense stimulation. A limp brush won't get you very far..." At only 10 years of age, Anthony Christian was granted the privilege of studying the techniques of the "Old Masters" at the National Gallery in London and the accolade of publicity he received during this period, announced him to the world as a child prodigy... This classical training certainly informs his work today, which often even cheekily updates iconic masterworks with some decidedly steamier imagery.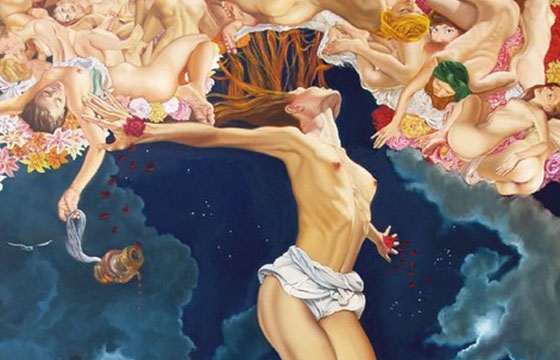 Erotica // Thursday, May 02, 2013
Anthony Christian's colossal painting "The Crucifixion of the Female Principle" depicts a woman levitating above fields, flanked by a population of nude women languishing in the clouds. This eroticized take on Renaissance paintings transforms the religious into a study of the body and female form in an elevated vision of this commodified pose. The roses set in place of blood where the nails bound Christ to the cross indicate a sense of voluptuousness in the place of violence. This painting replaces religious iconography with the erotic and the female, producing commentary on the image of the female in our artistic culture.