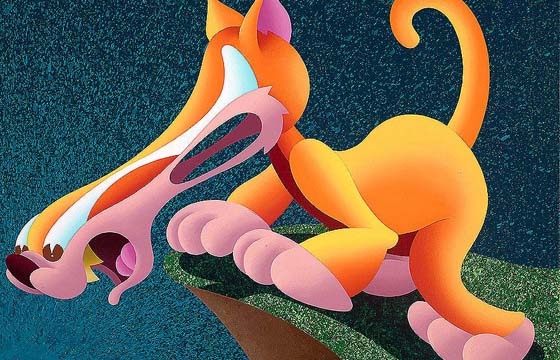 Juxtapoz // Wednesday, May 27, 2015
Norm McDonald! That's who I'm reminded of whenever I see Anthony Ausgang. Well, a taller Norm McDonald with a leonine mane. It's the intelligent mischief in the eyes, and yes, there will be lots of felines in his upcoming show "Catascopes" opening Saturday, May 30th at the Copro Gallery in Bergamot Station in Santa Monica.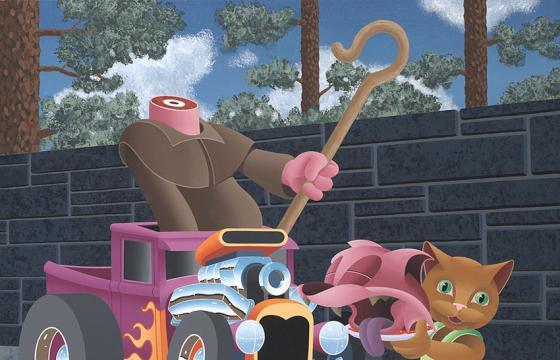 Juxtapoz // Thursday, March 22, 2012
This Saturday, March 24. Copro Gallery in Santa Monica will be opening our 18th Birthday exhibition, Juxtapoz Turns 18. This week, we will be doing teasing previews of the entire exhibition, and today we have works from Camille Rose Garcia, Anthony Ausgang, Retna, Becca, Charles Wish, Gregg Gibbs, and Jason Maloney.