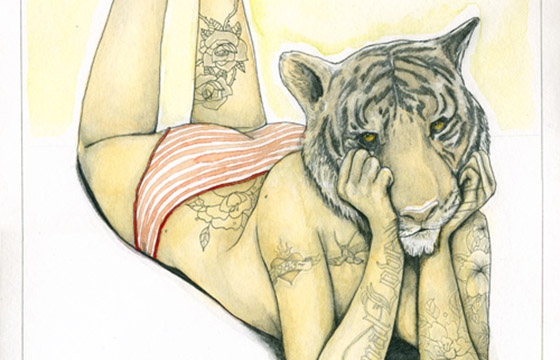 Erotica // Tuesday, July 30, 2013
This tattooed, tiger-headed girl by Anibal Pantoja is a cute illustration to add to the growing collection of sexy ladies with animal faces in today's image bank. If Calvin has reached his teens by now, maybe he's ditched Hobbes and is looking for a girl like this?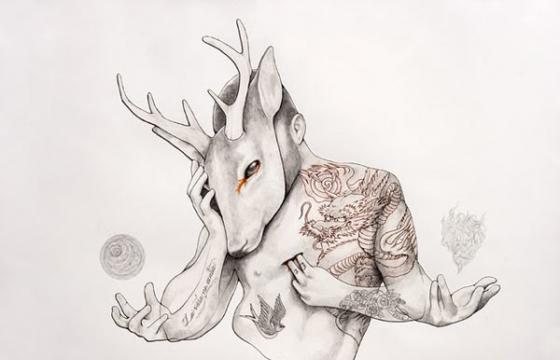 Illustration // Tuesday, May 24, 2011
Mexican illustrator, Anibal Pantoja, is based in Mexico City where he develops gorgeously rendered illustrations, in addition to his practice and dedication to tattoo design, fine art and engraving. Inspired by the life cycle, women, animals and existentialism, he describes his work as a 'finding of answers'.  He finds stability and happiness in what he creates- and does it as a means for personal resolve.