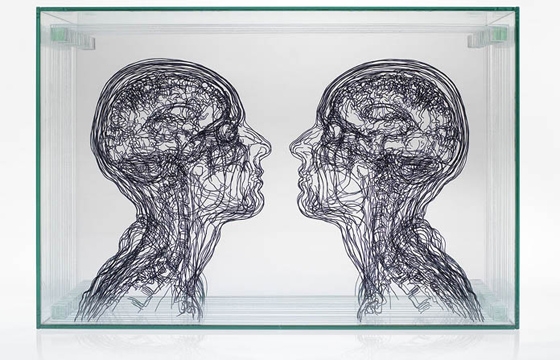 Juxtapoz // Tuesday, November 24, 2015
The details in Angela Palmer's glass sculptures are taken from MRI and CT scans. They are engraved onto sheets of glass before being layered on top of one another to recreate the human form. Once the final piece has been assembled, we see a 3D image of the brain that can only be seen from the front or back.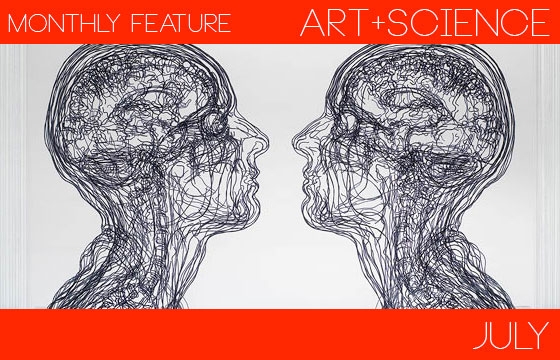 Illustration // Monday, July 08, 2013
Angela Palmer is an Oxford-based sculptor and installation artist who uses CT and MRI scans of heads and bodies to create three dimensional works on engraved sheets of glass. Depicting mesmerizing networks of veins and sinewy brain matter, Palmer's ambitious work conveys a dual sense of grotesque vigor and innate frailty, illustrating the robust nature of the human body as well as its organic fragility. From certain angles the clusters of lines appear jumbled and random, but when when viewed just-so, they acquire their proper shape, whether of a horse's brain or a mummy's body or the head of the artist herself.