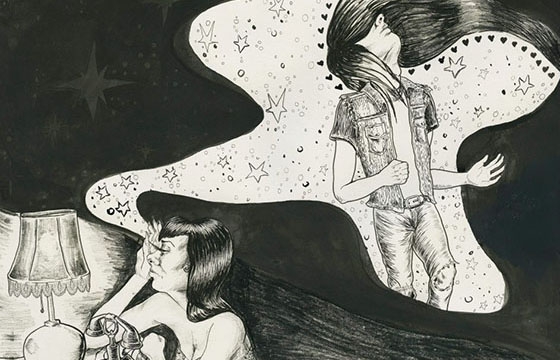 Illustration // Thursday, May 02, 2013
Andy Paerels is an artist and illustrator based in Philadelphia, PA. Her illustrations play to a young, graphic sensibility, depicting stylish characters in a flux of monochromatic linework. We've shown Paerels' work in our erotica section, and her illustrations all have a kind of sexual charge, capturing a youthful dynamism in these fresh graphics.
Illustration // Wednesday, February 15, 2012
My all-time favorite epic metal goddess and illustrator Andy Paerels, hailing from the grimy Philly zoo has updated her site with some new Black on Black Mayhem. Keep your eye this young artist and illustrator in the days, months and years to come. I promise something evil is brewing. OHLAYDOIT!!