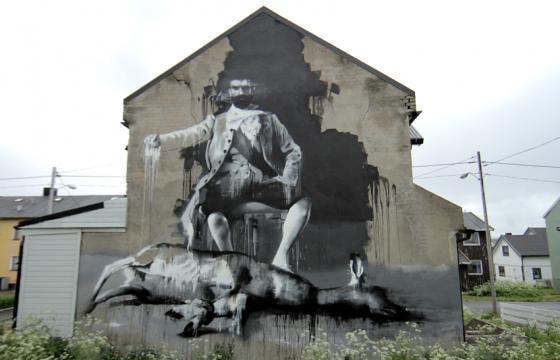 Street Art // Tuesday, November 13, 2012
Our December 2012 cover artist, Conor Harrington, was in Vardo, Norway earlier this year, painting incredibly impressive murals around town for Komafest. Luckily for we readers and fans who were not able to make it up near the North Pole, Andrew Telling filmed a beautiful piece documenting Harrington's trip and the surrounding area. Watch Old Norse after the jump...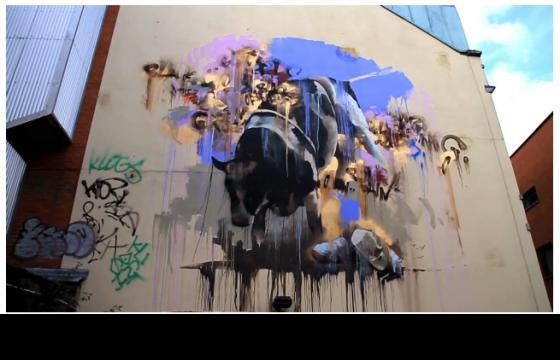 Juxtapoz // Monday, February 13, 2012
London-based, Irish born Conor Harrington (cover of October 2008, n93) just released this new film today, Black Herds Of The Rain, the second film he has completed with Andrew Telling. The film follows Harrington on a trip back to Ireland in the summer of 2011, where Harrington, in his own words, painted "a series of cowboys as a metaphor for the politicians and bankers in Ireland that rode the country to near ruin."