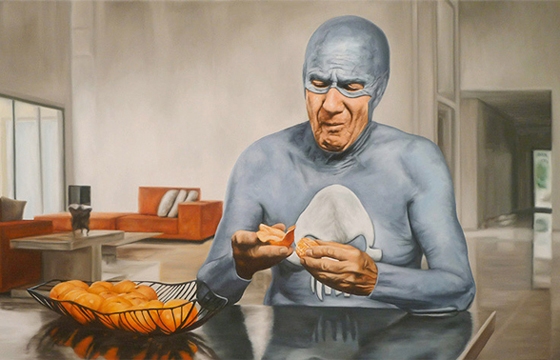 Juxtapoz // Tuesday, December 31, 2013
Originally published on November 7th, 2013: A painting of a superhero is one thing, but beautiful, realistic paintings of an elderly superhero with oils on large scale surfaces is another. Swedish artist, Andreas Englund has created a series of paintings depicting an elderly superhero in various day-in-the-life scenarios.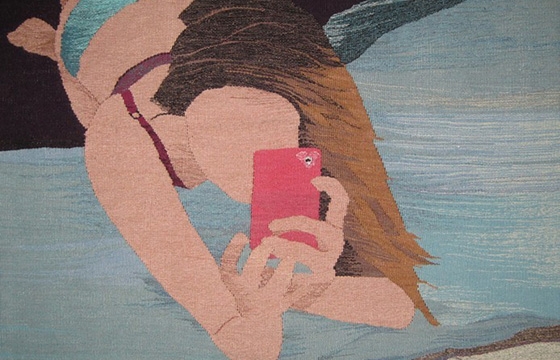 Juxtapoz // Wednesday, December 04, 2013
One of our favorite sites, Empty Kingdom, has teamed up with Select Fair this year to bring several great artists to Art Basel in Miami. Lucien Shapiro (featured in our December 2013 issue), Andreas Englund, Amanda Elizabeth Joseph, Erin Riley (news soon!), Scott Hove, and Shawn Barber make up the list of artists that Empty Kingdom chose! The EK/SELECT exhibition will be held in the famous South Beach area at the Catalina Hotel in Miami, Florida, where they'll be carrying out a complete art take over! So make it a stop on your rounds around town this week!