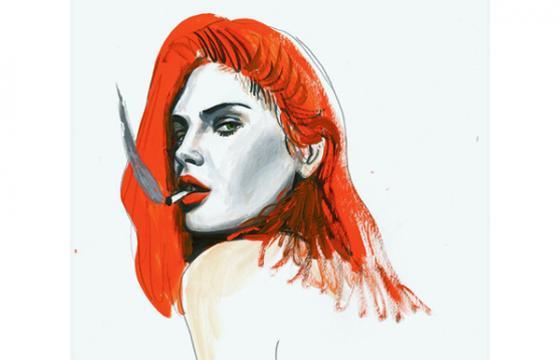 Erotica // Tuesday, March 20, 2012
Created in 2010 as a special commission for Douglas Perrett/ COACD, New York-based artist Andrea Mary Marshall's series "100 Smokers" consists of loose pencil and gouache portraits of models seductively smoking cigarettes. Marshall's signature style, including whitened faces, crucifixes, bare breasts, and red lips, is on full display in this collection of striking yet unsettling illustrations.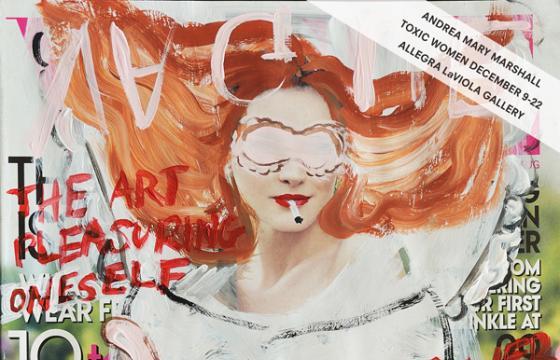 Erotica // Monday, November 21, 2011
Andrea Mary Marshall is a New York-based artist whose self-portraits meld performance, religious iconography, sexuality, fashion, and fetishism in pieces that explore the Madonna-Whore fiction of female identity. Her latest collection of work, "Toxic Women," will open on December 9th at Allegra LaViola Gallery in NYC, and will present a series of provocative self-portraits rendered as paintings, photographs, and film.