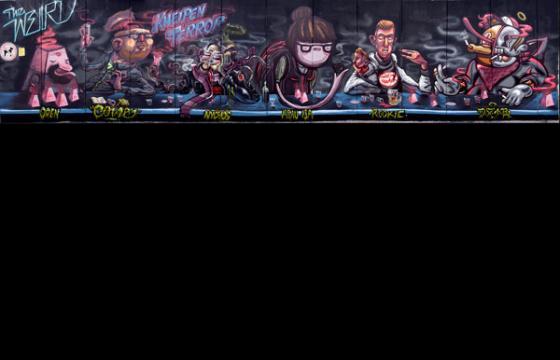 Street Art // Tuesday, May 08, 2012
The collaborative group going by the name, The Weird, got together to paint the following wall in Vienna.  Each artist painted a distinctly different character drinking at a long smokey bar, with plenty of entertaining details.  Artists who participated on this wall were Oren, Cone, Nychos, Frau Isa, Rookie, and Dxtr.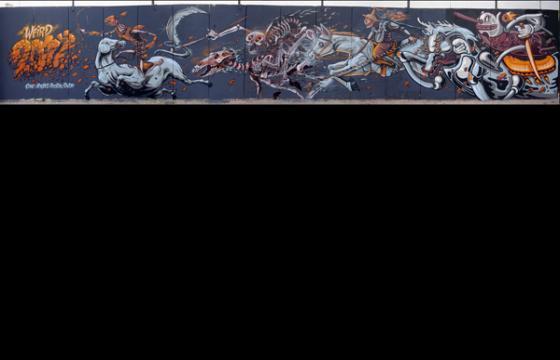 Street Art // Thursday, April 19, 2012
This is what happens when you give Nychos, Rookie, Cone, and Dxtr, aka The Weird, a lengthy wall to let loose on.  This has a nice flow of horse-riding warriors from a diverse group of artists.