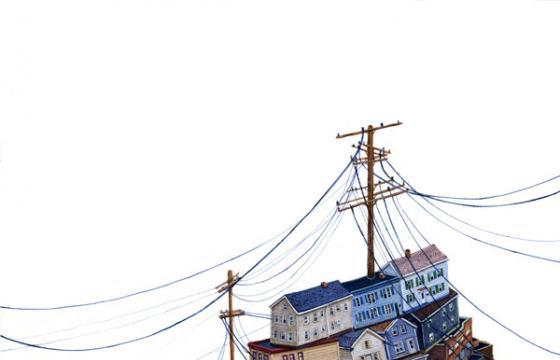 Juxtapoz // Tuesday, February 21, 2012
Amy Casey, who is quickly becoming one of our favorites, will be opening a new body of work, Building Toward A Solid Ground, at San Francisco's Michael Rosenthal Gallery this Saturday, February 25. Talking about the tiny universes and rows of homes that exist in her acrylic works, Casey says, "I like to think about how communities work - from small towns to a world community - how we depend on each other to create civilization..."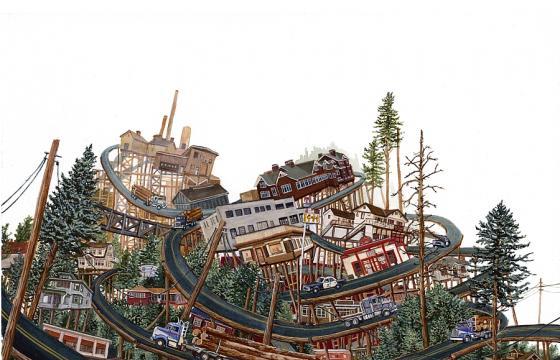 Juxtapoz // Friday, July 29, 2011
We showcased Amy Casey's work in the magazine a few months back, and we have heard a lot of positive feedback from her newest body of work. The artist currently resides in Cleveland, Ohio, and builds highly detailed, reimaginations of the urban landscape.