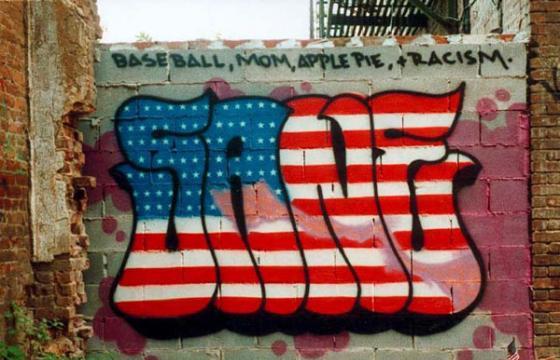 Graffiti // Wednesday, July 04, 2012
In honor of the 4th of July we bring back this classic Sane American flag piece.  We hope your day is filled with at least one of the following; fireworks, more fireworks, lots of fireworks, too much fireworks, parades, barbecues, carnivals, fairs, picnics, concerts, baseball games, family reunions, and tons-o-fun!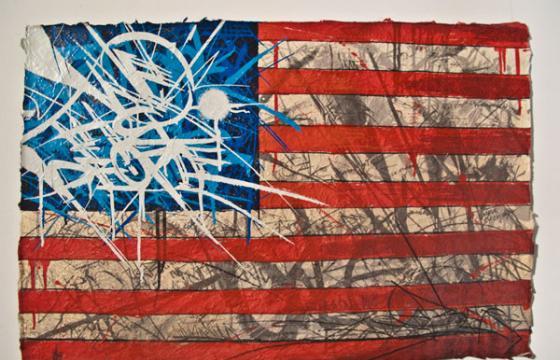 Street Art // Wednesday, July 04, 2012
One of our nation's most widely recognized symbols is our American flag, aka "Stars and Stripes."  Saber has painted a fair amount of them and made a video containing the flag that caused a significant amount of controversy.  We respect Saber's intent with this particular body of work and feel they are more than appropriate for todays date.  Happy 4th of July!