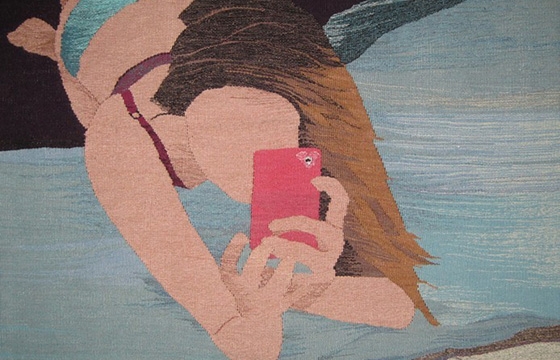 Juxtapoz // Wednesday, December 04, 2013
One of our favorite sites, Empty Kingdom, has teamed up with Select Fair this year to bring several great artists to Art Basel in Miami. Lucien Shapiro (featured in our December 2013 issue), Andreas Englund, Amanda Elizabeth Joseph, Erin Riley (news soon!), Scott Hove, and Shawn Barber make up the list of artists that Empty Kingdom chose! The EK/SELECT exhibition will be held in the famous South Beach area at the Catalina Hotel in Miami, Florida, where they'll be carrying out a complete art take over! So make it a stop on your rounds around town this week!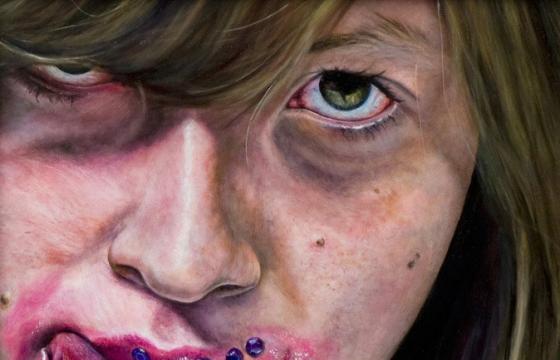 Juxtapoz // Wednesday, August 01, 2012
We are not quite sure how to feel here, but we know we feel a little bit uncomfortable. Maybe it is the discolored skin? The pimples? The blood? The black eyes? The jewels? The smiling? The sadness? Probably the sores? Whatever it is, all we know is that there is something dark here, but we can't take our eyes off of the works of Amanda Elizabeth Joseph.