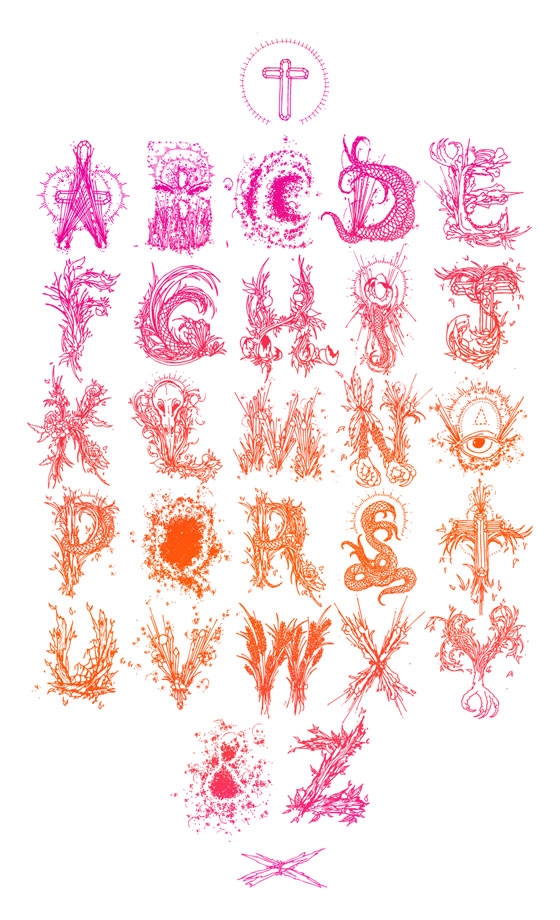 Illustration // Sunday, July 14, 2013
Contributing editor and illustrator Hannah Stouffer recently completed her own transcendental typeface, an alphabet based in metaphysics out of her own intricate line-work. In her words, it is 'A study on the fundamental nature of beingness through an exploration in metaphysical research, traditional ontology, determinism, natural theology and universal science.'...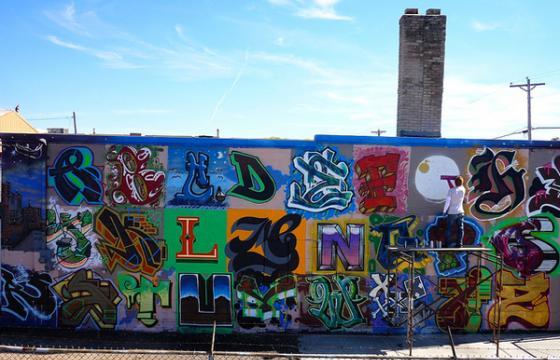 Graffiti // Tuesday, May 17, 2011
The alphabet and symbols go back in time to Ancient Egypt, and humans have been attempting to perfect the two ever since.  The following alphabet was painted by Groe, Impeach, Each2, River, Hope4, Much, Toil, Getm, Alamo, and Aqua.