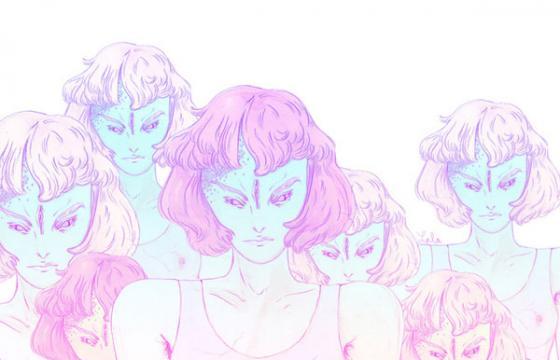 Erotica // Wednesday, June 20, 2012
Lauren Albert (aka Plslala) creates worlds of strange, sultry alien babes. With their multiple eyes and elongated bodies, these supernatural creatures look like they come from a planet we'd like to visit.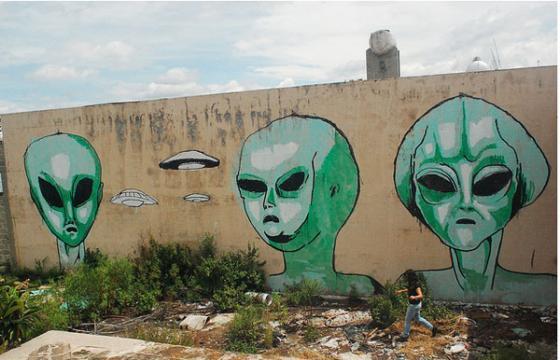 Street Art // Sunday, January 29, 2012
One of the many things that we wish we had the motivation to go out and do, just so we can brag, and make fun of painting 20-foot alien rollers on a wall.