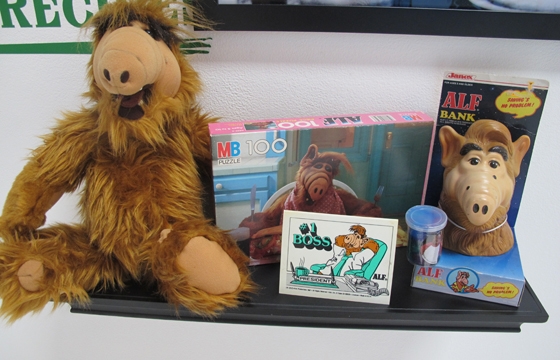 Juxtapoz // Friday, July 12, 2013
Yes, ALF is back everyone. Friend of the magazine Roger Gastman has curated a special pop-up show, Young & Reckless, that will be opening this weekend (July 13-14) featuring an assortment of ALF collectibles and memorabilia, plus ALF-centric artwork by the likes of Morning Breath, Tristan Eaton, Cleon Peterson, Omens, and Grant Cobb. Its going to be weird, And as Roger told us, leave your cat at home... the show will take place at Known Gallery.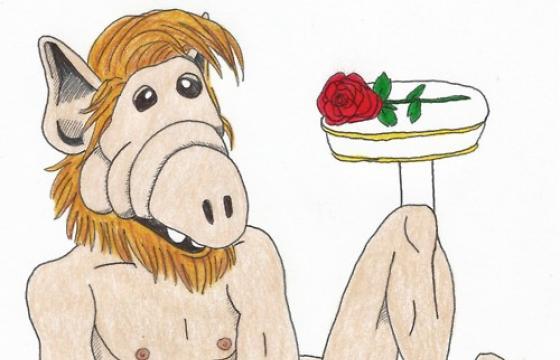 Erotica // Tuesday, January 17, 2012
His body is covered with rust-colored fur once described as burnt sienna. His rippled snout, facial moles and eight stomachs yearn for you. He has a tremendous appetite for cats that has yet to be fulfilled. He is Alf, the infamously seductive Alien Life Form; the artist behind this masterpiece still remains a mystery.