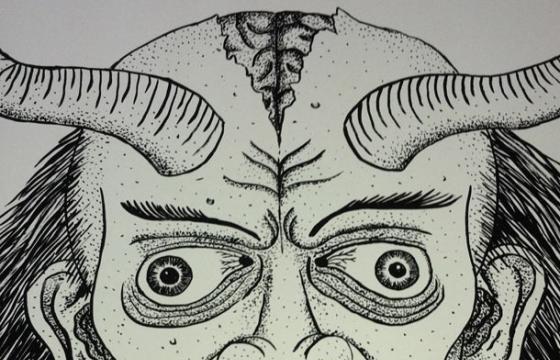 Juxtapoz // Friday, October 19, 2012
Tonight, Friday, October 19, 2012 Alexander Heir, the artist behind cult-punk brand DEATH/ TRAITORS, will be exhibiting new work at Klughaus Gallery in NYC's Chinatown. Since 2007, Heir has been designing and printing shirts in his Brooklyn studio, building a reputation for both his clothing as well as fine art and design. Following the success of his first solo show at the Mishka Store in Brooklyn earlier this year, Heir will be showing new prints, paintings, and ephemera, expanding his world of skeletons, spirits, and demons.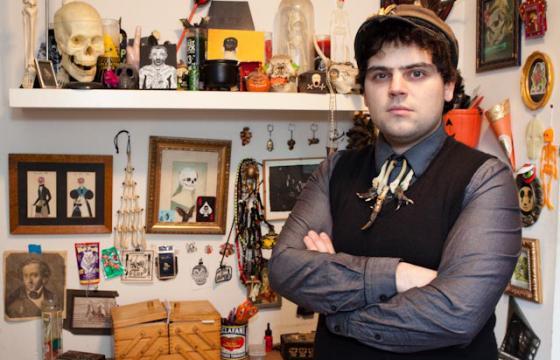 Juxtapoz // Tuesday, March 01, 2011
A few weeks ago I visited the studio of New York artist Alexander Heir to see what he has been working on. While listening to Alexander's record collection we spent the afternoon talking about art, music, and the pigs within the clothing industry. More after the jump...