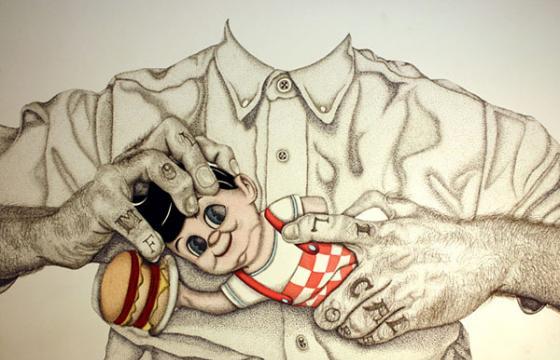 Illustration // Tuesday, May 01, 2012
Recent SFAI grad Alex Ziv's new work is a blurred mix of realist pointillism mixed with cartoonish gore and pop-culture reference, a style definitely all his own. His mash-up illustrations are currently part of group show: Cigarettes, Phone Cards, & Hip Hip Clothing which opened April 20th in San Francisco at the Fecal Face Gallery.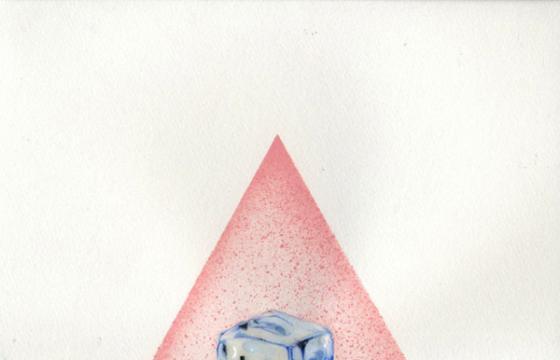 Illustration // Sunday, January 22, 2012
Both in their final year at the San Francisco Art Institute, artists Quinn Arneson, 24, and Alex Ziv, 23, joined together this past December to present their respective works in "Unibrow: Bridging the Gap" at Gallery Heist in San Francisco. You can read more about their work and their eclectic two-person show in this interview with Kid Yellow.