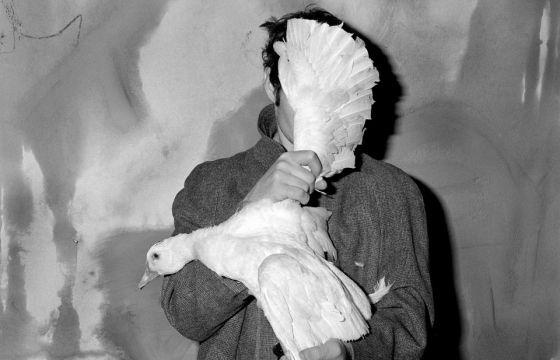 Juxtapoz // Thursday, October 02, 2014
Juxtapoz never shies away from a little controversy, and the November 2014 issue featuring the a cover story and the works South African-based photographer Roger Ballen. This cover, let's just get right to it: it's disturbing, haunting, intriguing, and yet part of a compelling body of work that Ballen has been building for decades. We are proud to have him on the cover and to tell his unique story.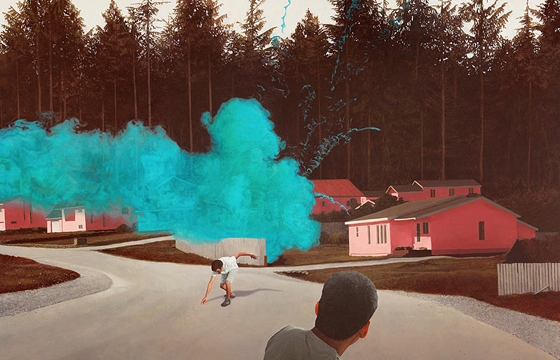 Juxtapoz // Thursday, September 05, 2013
Alex Roulette's paintings are both realistic yet subtly surreal. A strangely dreamlike landscape is occupied by young boys, as if recalling some idealized, American summer vacation. Yet the houses seem over simplified and out of place, as if reduced in detail and pasted on to the rolling meadows that span the scene. This morning we are taking a look through his more recent work!