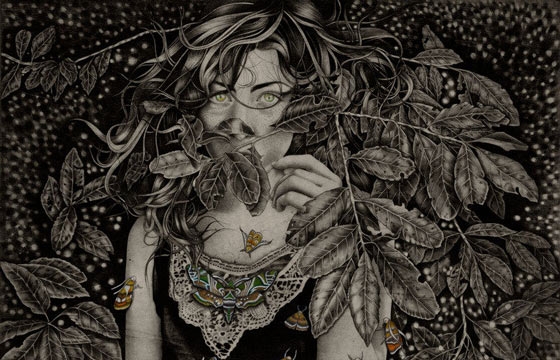 Illustration // Tuesday, April 07, 2015
Alessia Iannetti's chosen medium of graphite, watercolor and ink on wood is fascinating and befuddling. Her ability to capture nuance of detail and smooth textures is astouding, and these images of young girls with birds and foliage are enchanting to look at for hours. Her handling of color against a monochromatic scene creates a sense of tension and focus as well. These are beautiful works rendered in a highly unique fashion.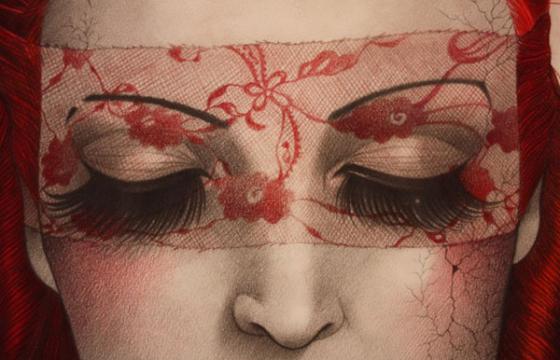 Illustration // Thursday, May 17, 2012
Alessia Iannetti was born in 1985 in Carrara (Italy), where she still lives and works. Her work, characterized by an illustrative style, is nourished by poetic elements as she prefers the classical drawing technique. In Alessia's work, she is creating an encounter of hyperrealism with her subjects, adding a surreal dimension where female characters, evanescent as spirits, reign in a space between infancy and adulthood...