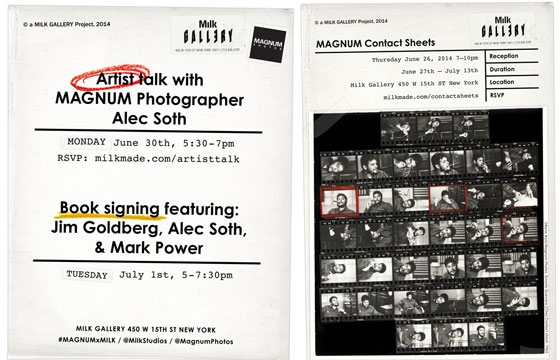 Photography // Tuesday, July 01, 2014
Magnum Contact Sheets is a new exhibition at Milk Studios that reveals how Magnum photographers have captured and edited their best shots from the 1930s to the present. The contact sheet, a direct print of a roll or sequence of negatives, is the photographer's first look at what he or she has captured on film, and provides a uniquely intimate glimpse into their working process.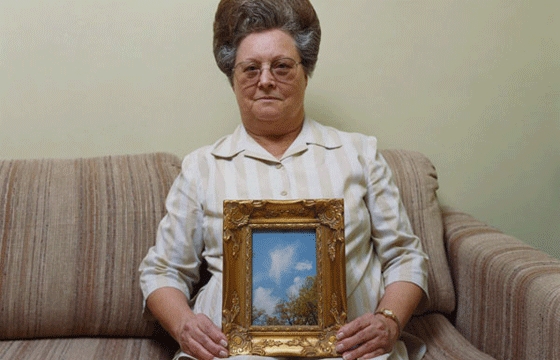 Photography // Wednesday, April 09, 2014
Alec Soth is one of today's most prominent contemporary photographers. His images relate back to the time-old tradition of the road trip, in his first series "Sleeping By the MississippI," Soth travelled the Mississippi river staying with strangers and photographing particularly odd characters. With his large format camera and intense attention to detail in composition and color Soth subverts the snapshot aesthetic so common to this type of nomadic photographic tradition.