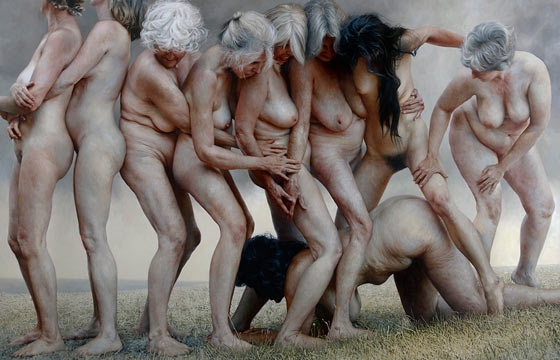 Juxtapoz // Tuesday, January 06, 2015
Aleah is renowned for her ongoing 'Aunties Project', which comprises figural depictions of a group of the same women she has known all her life, capturing them unashamedly nude with a playful, exaggerated and Rubenesque figural style. Her new exhibition is centred around a theme that derives from several schools of thought, but predominantly Neopaganism, where each stage in a woman's life cycle is symbolized. Her new works therefore are multi-generational, observing the female body at differing stages of life, both as separate phases and as part of a larger and necessary whole.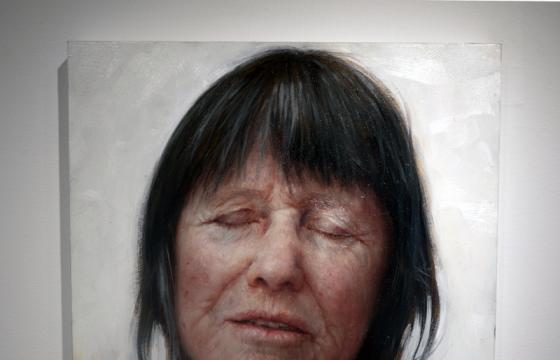 Juxtapoz // Wednesday, January 23, 2013
Flowers Gallery invited us to the opening reception of Aunties Project, the new series of paintings by American artist Aleah Chapin. The New York based artist presents a new collection of works that explores the connection between the people she grow up with, the flesh of the human body and subtle idealistic landscapes.