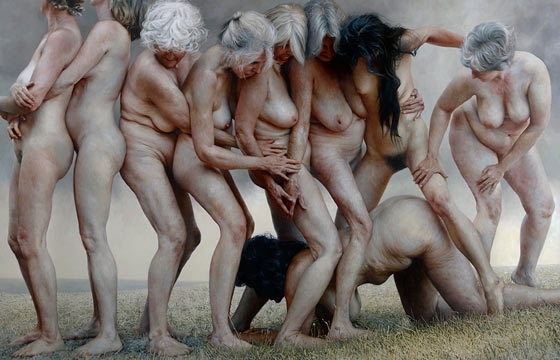 Juxtapoz // Tuesday, November 24, 2015
Chapin's works are multi-generational, observing the female body at differing stages of life.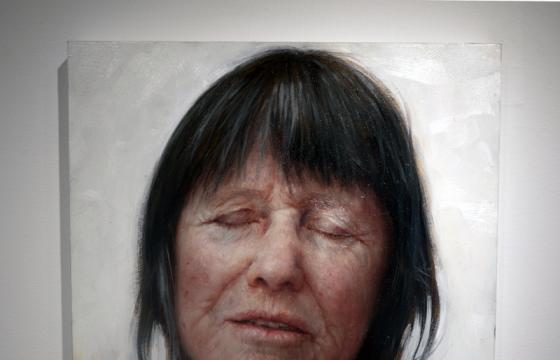 Juxtapoz // Wednesday, January 23, 2013
Flowers Gallery invited us to the opening reception of Aunties Project, the new series of paintings by American artist Aleah Chapin. The New York based artist presents a new collection of works that explores the connection between the people she grow up with, the flesh of the human body and subtle idealistic landscapes.