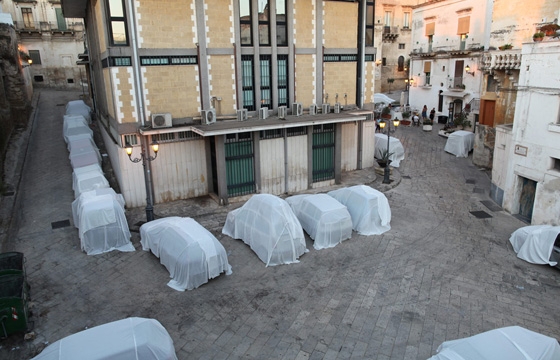 Juxtapoz // Monday, December 09, 2013
Our good friends in Southern Italy, the Studio Cromie and FAME Festival crew, are about to set up a collaborative show with AKAY and Brad Downey that will open on December 14, 2013. As Angelo Milano of FAME told us, "It's the first non-boring show of the year!" Well, alright, we like the sound of that... Street Art // Sunday, December 18, 2011
"Complicated technical solutions to aide in simple acts of vandalism." Stockholm-based street artist, Akay created the following mobile spray system that creates a spray rainbow in a click of a button.