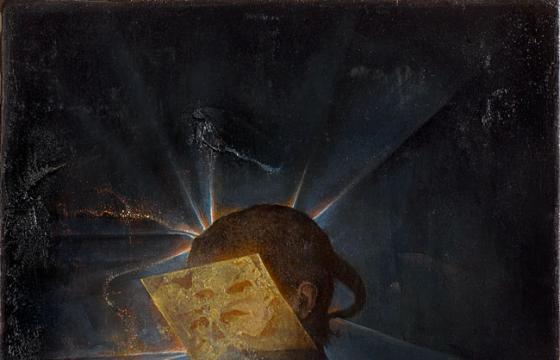 Juxtapoz // Tuesday, September 03, 2013
At first we thought this was work done on top of found art, but once we realized this was the brand new series of Italian painter, Agostino Arrivabene, we liked the work even more. Surreal, fantastical constructions of oil on wood, Arrivabene's works remind us of dark tarot cards. Update: This morning we take a look back through some more of Agostino's work including his wonderful sketchbooks and drawings!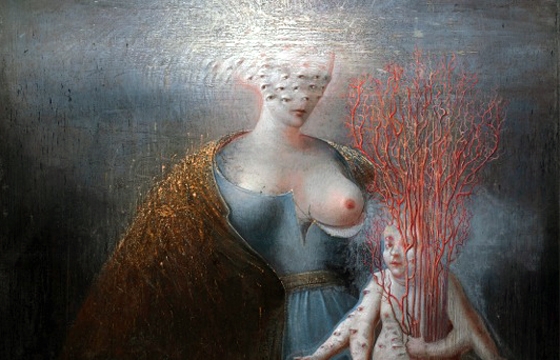 Juxtapoz // Thursday, July 25, 2013
The Agostino Arrivabene "To Pathei Mathos" retrospective exhibition at the Panorama Museum in Badfrankenhausen, Germany is composed of 125 works, mostly paintings (miniature to large) and drawings, etchings and sketchbooks. During the opening, Arrivabene guided visitors through the chronological layout, giving explanations of ideas, symbols, themes, and techniques. The thorough instruction on the works was rich with interesting anecdotes.