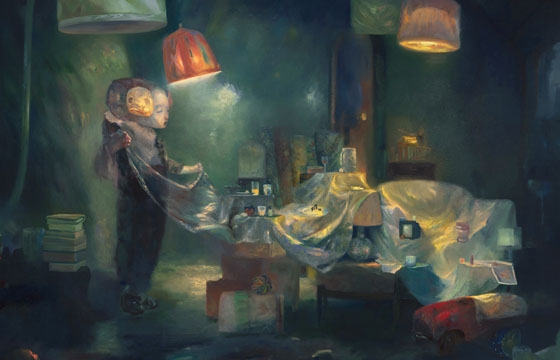 Juxtapoz // Friday, March 21, 2014
I met Joe Sorren shortly after moving to the village in Manhattan last summer. At the time, I was working on a couple of Italian art articles and I noticed that one of my facebook acquaintances, was an Italian art journalist living in the city. I needed some advice and we met for a coffee. Her boyfriend turned out to be Joe Sorren and they have become my dearest neighborhood pals ever since.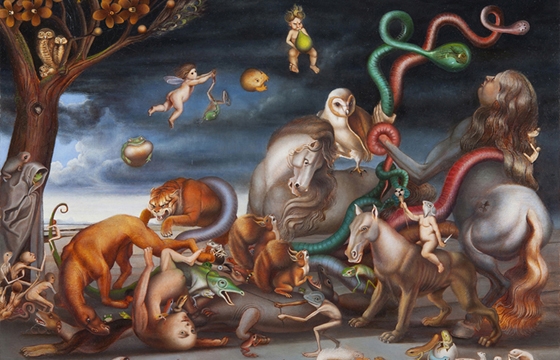 Juxtapoz // Tuesday, February 25, 2014
Earlier this month, AFA gallery Soho opened "The Nature of Evolution," a collection of new works by Jean Pierre Arboleda. The images are densely packed with deftly rendered creatures, a herpetologists dream, frogs and lizards abound. The paintings and drawings all bear witness to Arboleda's masterful execution of detail through the slow buildup of small hatch marks. Most of the larger works in the show are works on paper, acrylic paint worked over drawings made with colored pencil, while many of the smaller works are oil on panel.