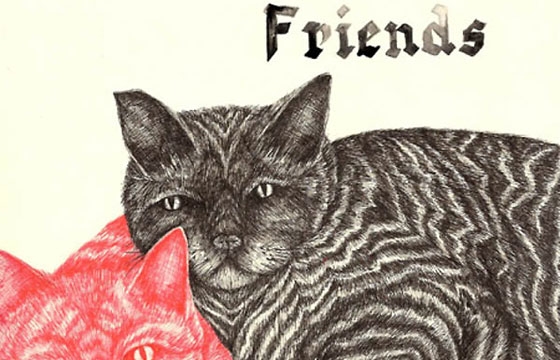 Illustration // Sunday, November 03, 2013
Adrian Landon Brooks is an illustrator currently living in Houston, TX with an innate ability to portray emotional messages in his work through text, imagery and the ironies he addresses in his own humorously sarcastic content. Get to know him.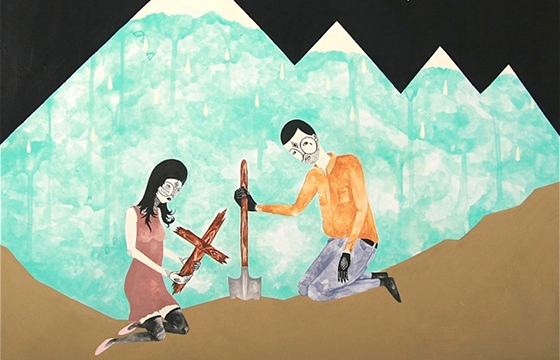 Illustration // Wednesday, May 22, 2013
Adrian Landon Brooks' drawings are beautiful and nightmarish, utilizing the simple combination of gouache and pen on paper to create haunting illustrations of idols, icons and strange figures. Brooks is drawn to sacred art that emphasizes a "savior," and he speaks of his creative power as such, something that has brough him "freedom and redemption from everything that ails me." Brooks' handling of gouache gives his figures a glowing, almost lava-like appearance, propelling them through fields of dark space as if full of fire. These imaginings have a mysterious and powerful message, yet what that is feels slightly out of reach-- we recommend looking even closer, spending some time with these lovely drawings.