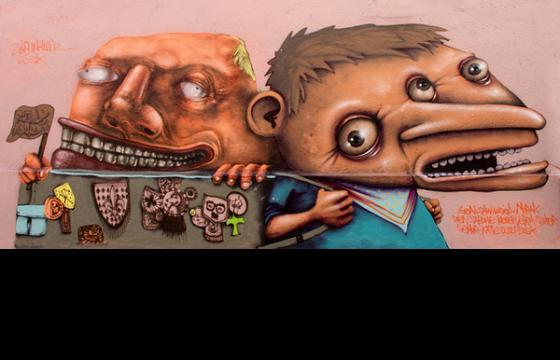 Street Art // Thursday, September 15, 2011
This sums up exactly how we are feeling after this long week.  Is it Friday yet?  French street artists, Rigol and Ador get bug eyed and weird on the walls.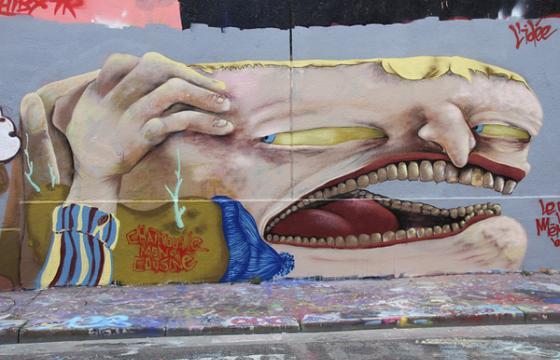 Street Art // Friday, July 01, 2011
France-based artist, Ador, paints highly exaggerated characters with oversized mouths.