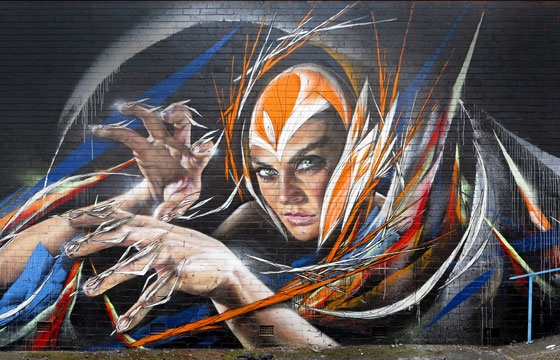 Street Art // Tuesday, November 12, 2013
This years Wonderwalls Festival in Wollongong, Australia had a solid lineup, which included local Sydney artists, Shida and Adnate. The two collaborated on a black-bricked wall with Adnate painting the hyperrealist portrait of a woman, while Shida contributed the sharp and colorful geometric shapes.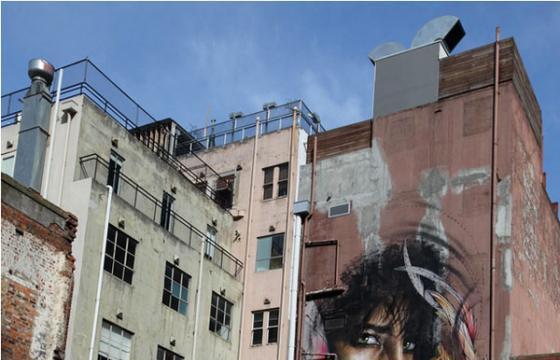 Street Art // Monday, August 27, 2012
There seems to be a successful mural formula in mixing large-scale portraiture with colorful and ornate design elements.  The many artists who have worked with the street artist, The Mac, exemplify this statement. Two Australian artists, Shida and Adnate, have found a workable balance between each other's styles and the  final product is exceptional.