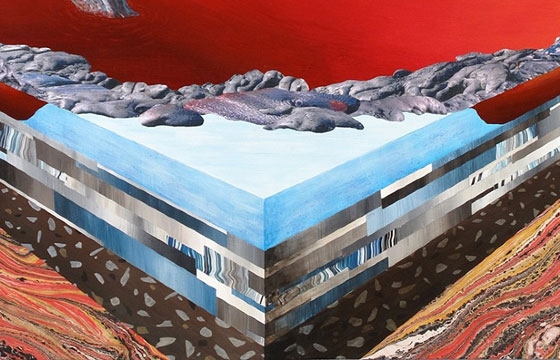 Illustration // Monday, January 13, 2014
'Modern societies attempt to understand and explain the mysteries of nature through various tangible human lenses such as science, technology, painting, literature, photography, etc. We also do so through more abstract methods such as "…intangible, metaphorical tools of the mind – contrast, remembrance, analogy…" And in both cases we "bring our own worlds to bear in foreign landscapes in order to clarify them for ourselves." (Barry Lopez, Arctic Dreams).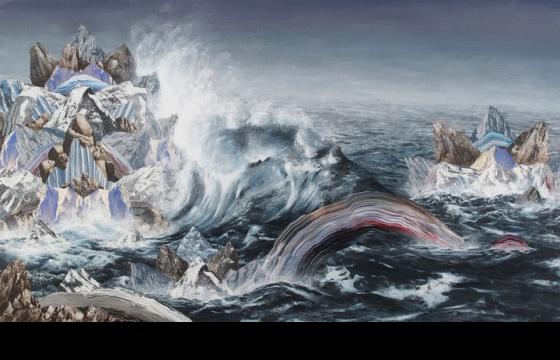 Juxtapoz // Friday, February 22, 2013
In Portland-based artist Adam Friedman's work, rules of perspective, distance, and light are bent. Space can become a solid object and places are folded on top of one another. Millions of years are compacted into a single instant and rocks become fluid.