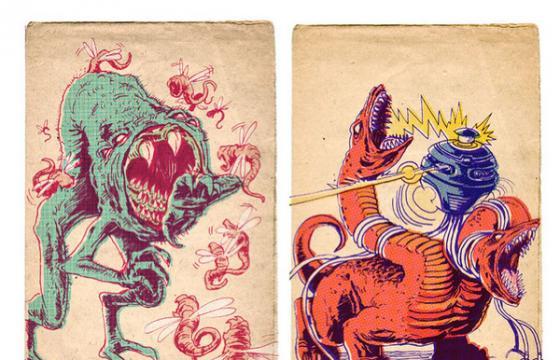 Illustration // Thursday, September 13, 2012
'These monster battles started out as a sketch exercise to keep active in my sketchbook and have turned out to be what I look forward to drawing the most sometimes. Inspired by the love of old comics, the inked sketches were colored digitally and faux-aged with a halftone process.' Aaron Klopp is an illustrator and graphic designer residing in the Queen City. He has a passion for image-making, be it pulp monster illustrations or slick graphics for a book or poster design...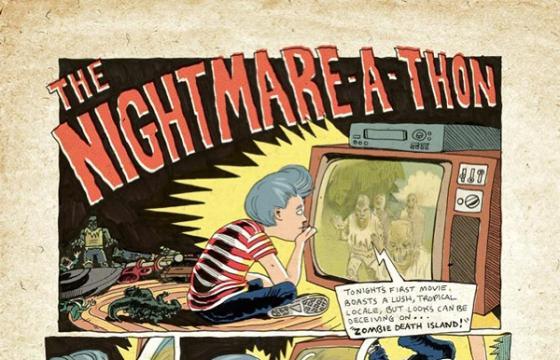 Illustration // Tuesday, January 31, 2012
A graphic designer by day and an illustrator by night, North Carolina-based Aaron Klopp illustrated this short comic, "The Nightmare-a-thon," for Strange Kid Comix Magazine No. 2. We hope you enjoy the bloody, badass, B-movie monster/zombie madness.