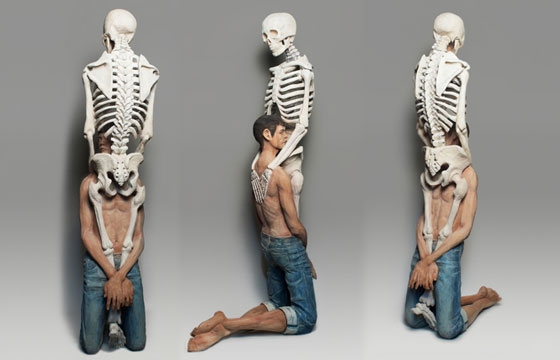 Juxtapoz // Tuesday, November 24, 2015
We checked back in recently and found that she has shared some photos of his process, from giant trunk of tree to girl with 12 heads... enjoy.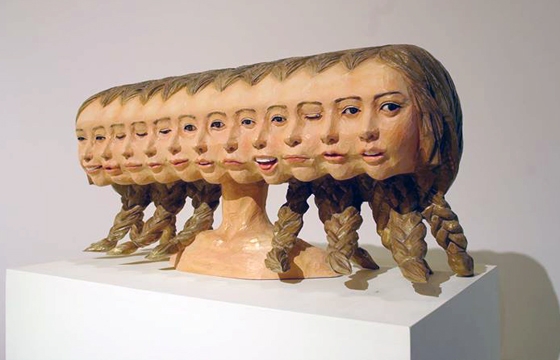 Juxtapoz // Wednesday, March 12, 2014
These are kind of creepy don't you think? Like, if you walked into a friend's house and saw these heads, cut from wood, sitting on their mantle, you may have a few questions. Then again, people who get those weird Harry and the Hendersons bigfoot statues on the side of the road in Humboldt County are a little weird, too. We prefer the creativity of Japanese-based sculptor and woodworker, Yoshitoshi Kanemaki.