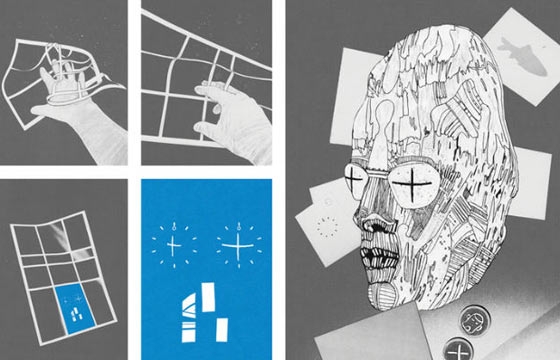 Illustration // Wednesday, May 13, 2015
We like this graphic art series called Blues Build the Temple by Washington DC-based artist Trevor Naud. Created with a Xerox machine, ink, paint, Wite-Out, photography and paper diorams, the graphic story includes 21 prints and is modeled after Oblique Strategies by Brian Eno and Peter Scmidt.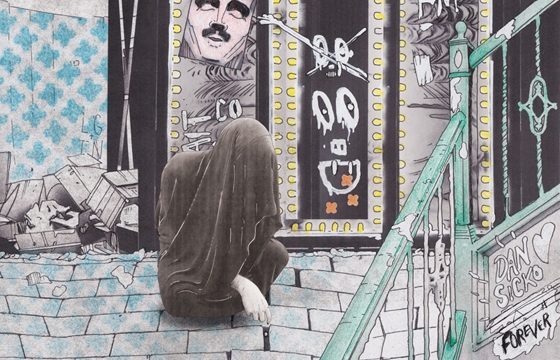 Juxtapoz // Monday, March 11, 2013
We are enjoying the work of Detroit-based artist and Astrologer Trevor Naud. These particular pieces are from a box of 28 images entitled Mapmaker.