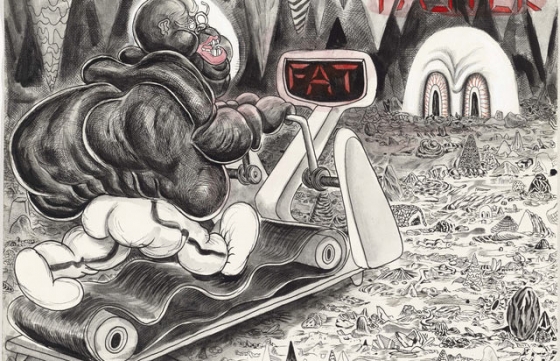 Juxtapoz // Thursday, March 26, 2015
We highly recommend going to this show at the Studio Museum in Harlem to see the exceptional works of Trenton Doyle Hancock. From Artsy, the show is an "in-depth mid-career retrospective, Skin and Bones, 20 Years of Drawing examines the extensive body of drawings by Trenton Doyle Hancock. With over 200 works of art, the exhibition explores his imaginative, humorous, and elastic creations in an epic tale of good and evil."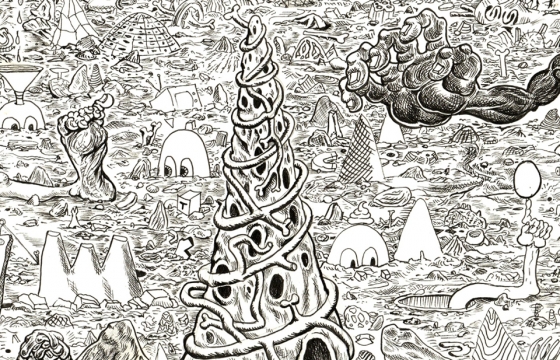 Juxtapoz // Wednesday, May 21, 2014
For nearly two decades since his graduation from Temple University, Trenton Doyle Hancock has brought to life a cast of colorful—and often not so colorful—characters through his work. At the center of Hancock's storytelling is an imaginative and epic narrative about fictional creatures called the Mounds, who populate a wildly fantastic, inventive landscape. The artist's use of vivid imagery and mythology has earned him national and international recognition and prompted a fascination with the foundation of his practice.