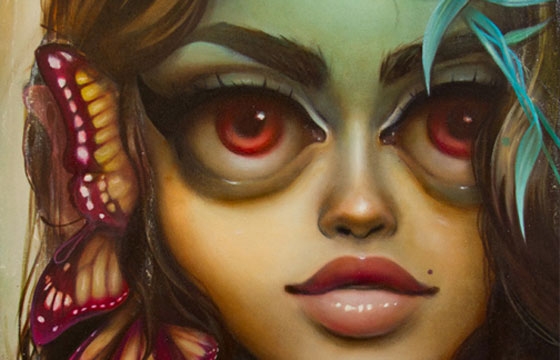 Erotica // Friday, August 15, 2014
Miami based artist Tatiana Suarez (b. 1983) has a charming style which is most distinctive -- the trademark eyes that draw the viewer into a beautiful and surreal world. Suarez takes full advantage of the oil paint's ability to create creamy, soft images on canvas.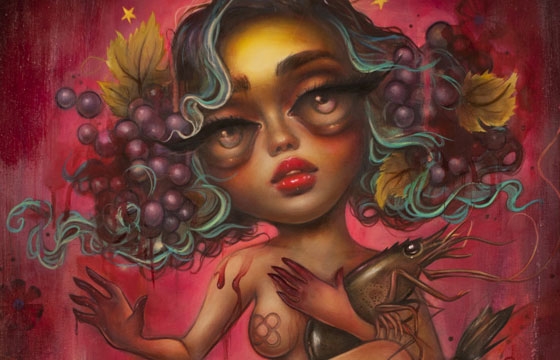 Erotica // Friday, April 12, 2013
Born in 1983, Tatiana Suarez is a Brooklyn-based Miami native. Her charming and distinctive style encapsulates a bewitching and surreal world, rich with symbols that stem from her Brazilian and El Salvadorian heritage. Appearing as if frozen underwater in lovely stillness, Suarez's doe-eyed figures are childlike yet brimming with sexuality, their beauty presented concurrently with exotic, even creepy, flora and fauna to create enchanted narratives.