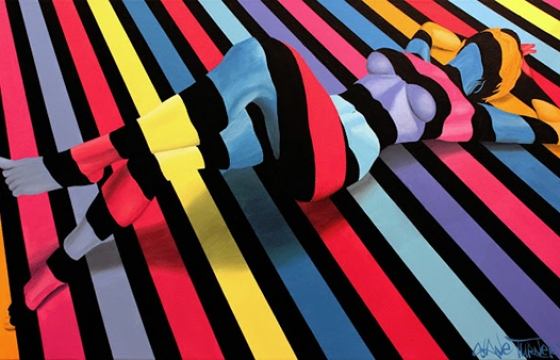 Erotica // Wednesday, July 17, 2013
Shane Turner's "Divided by Night" is an optics-defying acrylic painting featuring a reclining woman emerging from stripes of color. This video illuminates how the artist painstakingly creates such a realistic and yet so surreal artwork.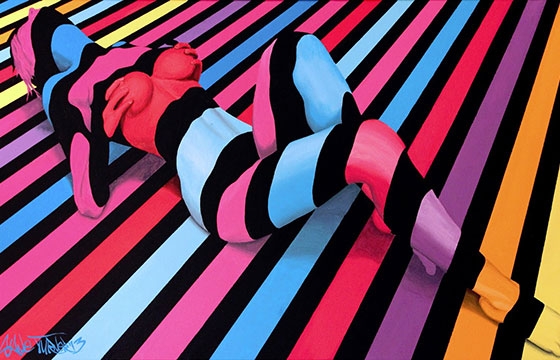 Erotica // Monday, June 24, 2013
Montreal-based artist Shane Turner demonstrates his incredible acrylic paintings technique in this time lapse video of his surreal painting "Divided by Night 2.0." A painter and designer, Turner's artwork ranges from surrealistic pop art to flowing abstract paintings, his use of stark contrasts, vivid accent colors, and clean lines influenced by a variety of other styles and mediums, including graffiti art, music, street art, comics, and more.