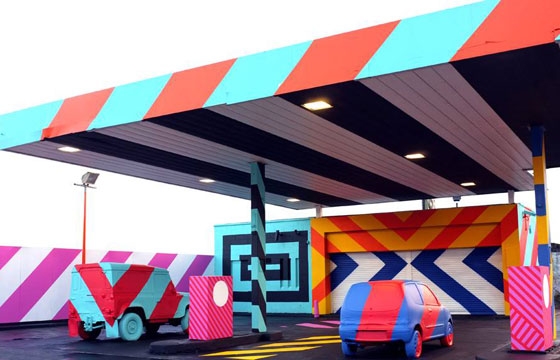 Street Art // Monday, January 06, 2014
With the help of the local Limerick city council and youth worker Catherine O'Halloran, street artist, Maser, started his new year off by transforming an abandoned gasoline station into a new space of visual vibrancy. Introducing itself last week, The "Draw Out - Urban Exhibitionists Project" hopes to use the most creative resources to reinvent spaces left unused both visually and functionally. Maser spoke on the project saying he "'creates work that surprises people and questions their relationship with the familiar and the norm, also how dissociated we are from the space around us" Also included were two cars that were completely painted and the gasloine station will be lit up at night creating a differnet overall effect.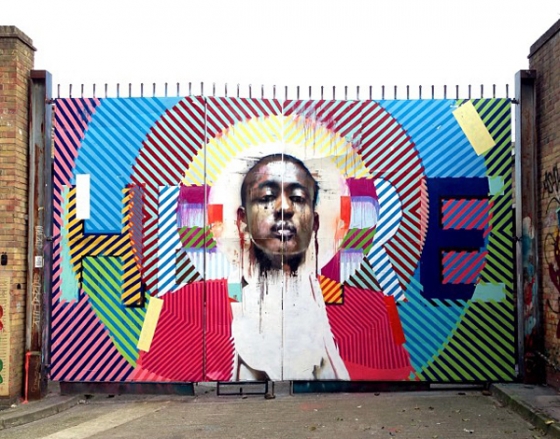 Street Art // Friday, April 26, 2013
We posted photos earlier this week of some new work that popped up in the streets of London from Conor Harrington. Again, the artist is back at with another new piece this time in collaboration with artist, Maser. If your looking to see this in person it can be located somewhere on Buxton Street, we don't think it will be too hard to miss.