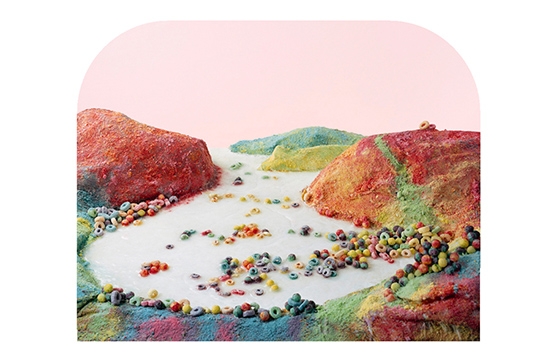 Photography // Tuesday, September 22, 2015
Having been collaborators since the '80s where the two met at the Institute of Design in Chicago, Barbara Ciurej & Lindsay Lochman have since produced a number of bodies of work together, with our most favorite being the captivating series Processed Views: Surveying the Industrial Landscape. Referencing landscape photographs from Carleton Watkins (1829-1916) and using various food products, the two recontextualize the photographer's images creating their own to address consumption, progress and the changing landscape.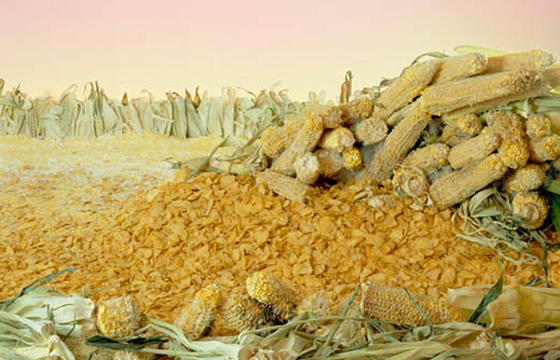 Juxtapoz // Friday, February 07, 2014
We've seen the foodscapes photographs of Carl Warner before but this study of the landscape of processed foods by Barbara Ciurej and Lindsay Lochman takes a different and more serious approach, interpreting the frontier of industrial food production: the seductive and alarming intersection of natural and technology...